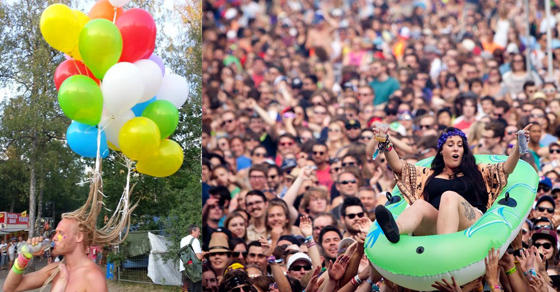 How to make your weekend in Osheaga super epic
Osheaga starts Friday and I can't wait to be there. This year's line up is pretty crazy, and it's going to be a big weekend like every year. To make sure that you have a good Osheaga, I present you some tips that you must do to live the experience to the fullest. For my part, I'm always looking for a crazy concept like last year when I had my famous pizza outfit.
Successfully finish your beer on an inflatable boat in the crowd

Make the human pyramid in three to watch your favorite show

Succeed in making a silliness on the giant screen when he films you

Bring a big face from a star

Make you a colorful, ultra creative and unique haircut

Make you a crown of flowers and wear it proudly

Earlier I told you to make a human pyramid for 3 people, but you know… If you really want to be hot, you have to make one for 5 or 6 people.

Find you crazy techniques so that you have beer throughout a concert