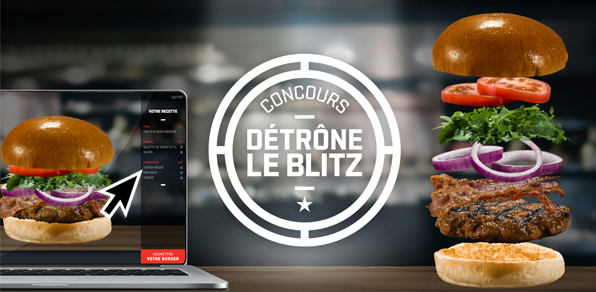 Earn money with your burger recipe, it's possible with this top contest
I'm quite proud to present you today the brand new competition Defeat the Blitz de La Cage - Sports brasserie. I had dinner last week with Louis-Francois Marcotte so he can tell me more about this top initiative by The cage. Basically, the popular restaurant chain has decided to open its fridge to Internet users in order to design a more popular burger than the famous Blitz. It's simple enough to participate, just create your burger in a few steps on the website of The cage and name it. For my part, I had no choice but to make my "little little burger" by overdoing it with popcorn. Yes, yes, you can even put in your burger, if you wish, only popcorn (you can see the photo of my creation at the end of the article).
You have until July 31 at 23:59 p.m. to participate and create your burger. After this date, the chief Louis-Francois Marcotte will judge the burgers and choose 3 finalists. Then the public will vote for their favorite burger. It is certain that I want to see your creations, you can send them to me or put the link in the comments.
If you are the big winner, you will have the chance to see your burger on the menu of The cage, in addition to receiving a percentage of the sales of your creation. It's still very cool to make money with your burger recipe. On my side, I can't wait to taste the winning burger and compare if it's better than my popcorn burger.
It will take you a big 5 minutes to participate: detroneleblitz.cage.ca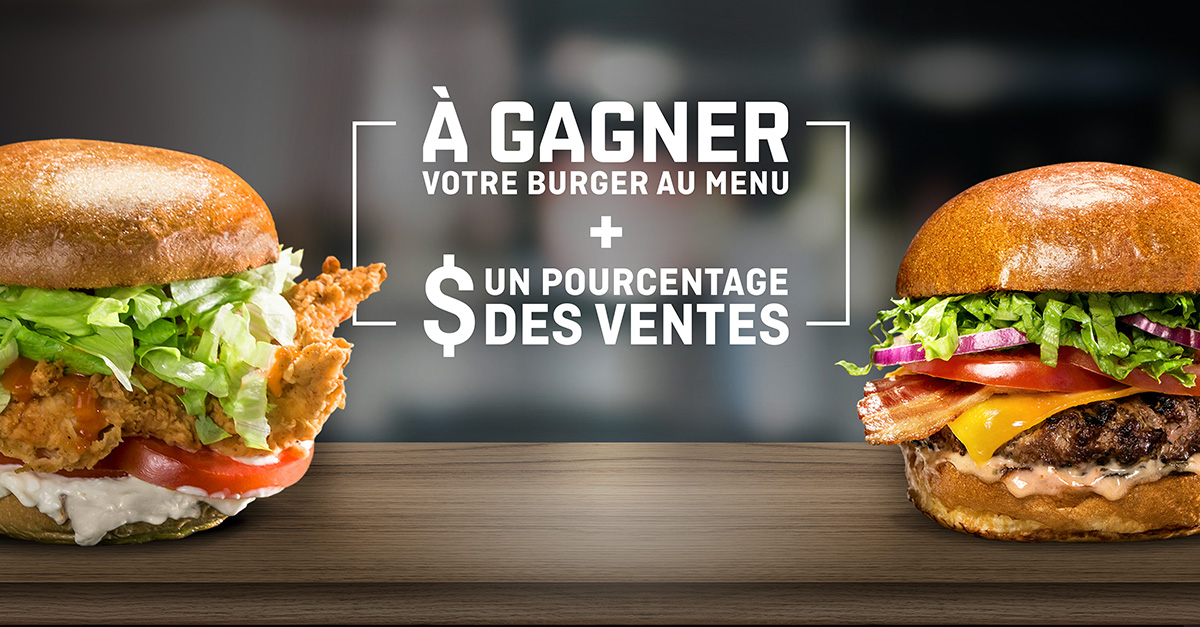 Here is my creation… Ok ok Louis-François, I may have abused the popcorn a little: