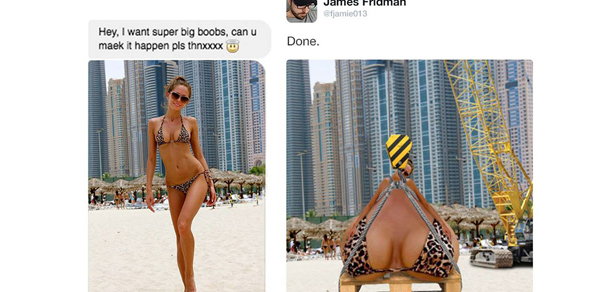 This graphic designer became famous by fooling internet users using Photoshop
You remember James fridman, this graphic designer who helps Internet users correct their photos with Photoshop. Her first series of retouched photos had exploded the visits on Petit Petit Gamin. The concept is super simple, you send a picture of yourself on Twitter and ask him what you want him to correct / do. If our talented graphic designer is inspired, you might get what you asked for.
Plus, I love when he tells people to accept themselves and be proud of who they are. Funny and smart, for sure I subscribe to Twitter James and that I will tell you about it on the blog.