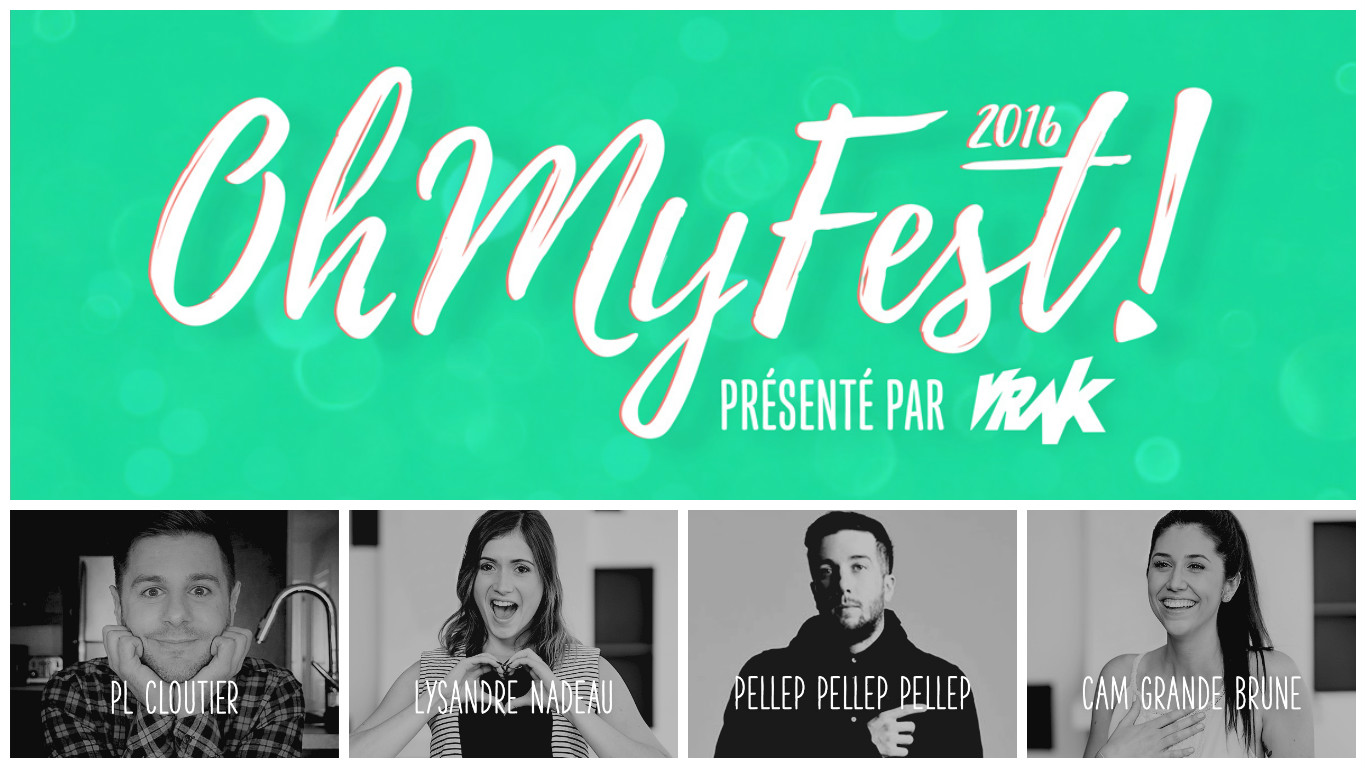 For the first time in history, there will be a Quebec YouTubers festival in Montreal this summer!
Finally there will be a festival for YouTubers from Quebec in Montreal this summer! For the very first time, the OhMyFest Festival!Presented by VRAK, will bring together all the most popular YouTubers of the beautiful province! The event, co-produced by The Slingshot et Zoofest, will take place on July 16 and 17 at Monument-National to Montreal.
The festival will include 4 themes: beauty, lifestyle, gaming and humor! Lots of YouTubers we love here at Petit Petit Gamin will be present, especially the overly friendly PL Cloutier, top ladies Lysander Nadeau et Big Brown Cam, the talented Gab Joncas et Elie Pilon, the musician Jordan hebert, and that is without forgetting Simon leclerc, Emma Bosse, Cynthia Dulude, Alexandra Larouche, Elie Duquet, Thomas Gauthier, Gaspard G, Mahdi Ba, Alexandra Larouche and many others! Pellep Pellep Pellep, founder of a blog that you know well, will also be there with a presentation where he will have carte blanche! You can also subscribe to his Youtube channel if it is not done yet!
The two days of the festival will begin with a huge meetup from 10 a.m. to 13 p.m. where more than 1500 people are expected! The perfect time to take a selfie with your favorite YouTuber on the Place des Arts esplanade!
Also during the weekend, the excellent Fred bastien conduct interviews with Cynthia Dulude, Lysander Nadeau et boulders mahiou. Moments that are likely to be particularly interesting, funny and touching!
https://www.youtube.com/watch?v=6c7j-AQcMLI
In short, an event not to be missed during which the virtual world will indeed become real! If you want to know more and get tickets, you can go to the official website of the event right away. OhMyFest!
And I look forward to seeing you there !! :)