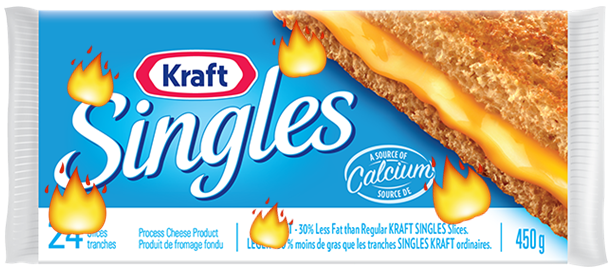 Fort McMurray - She Saves Her Kraft Cheese But Not Her Childhood Photos
Although it sounds harmless, ask yourself the question: I have 5min to get the hell out of my house and leave everything behind. What will I take with me? Ok easy..my computer… my cell… my dog… my photo album from 2000 to 2005. And now I'm telling you that you really have to go downhill because your house is going to burn. Very likely your brain will go into PANIC mode and you will pick up just about anything. This has happened to many residents of Fort McMurray. Many have them only a few minutes before leaving with no possible return. A Facebook group of controversial humor brought together the folks in Fort McMurray including a woman, named Jennifer Knuth, who started a conversation that has become very popular. She just posted a photo of completely ridiculous things that she decided to take with her by adding this text: In this time of crisis, we have lost practically the whole of the city and have taken our whole lives in our car or in a suitcase. We need to laugh about it a bit. So I ask each of you, as you unpack your things, to post a photo of the funniest thing you took when you left to save your life. I go first… with slices of cheese and snow pants !!!!! May God watch over Fort McMurray. (…) I left my childhood photos at home… but damn it, thanks for the cheese. I have a pair of pants… and snow pants…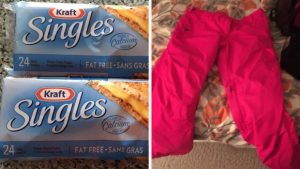 In just 3 hours, nearly 700 comments were added along the same lines. Proof of the eagerness to have to leave as soon as possible and that you don't have time to think "hemmm, will I take my Elvis Gratton DVD or Les Boys?" "
« My wife took the bear head hanging on the wall lol. Nothing to dress me up, but I have the head of a bear. »
Rodney Tremblett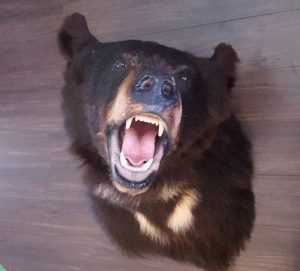 « I don't know what we were thinking… but if anyone is up for a BBQ… .and owns a BBQ… .we will provide the propane! »
Jannah Loise Besa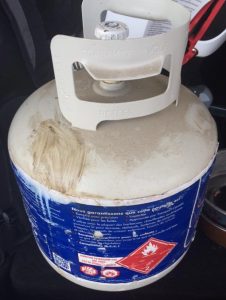 « Our dog took the most important thing to him when we fled… his ball! »
Nicole bifolchi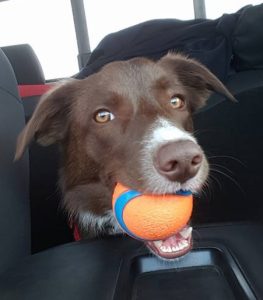 * Priorities: I forgot my passport, but I remembered the Mini Eggs…
Niko Stears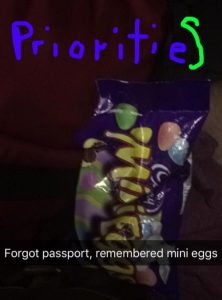 * At least in this case, it's useful.
Angela Zeinstra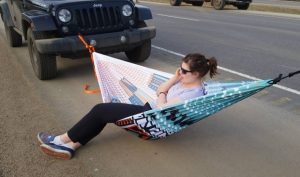 « Sweets… .I have no idea what I was thinking. I didn't save my lap top, nor any of my school papers. »
Corina Eddy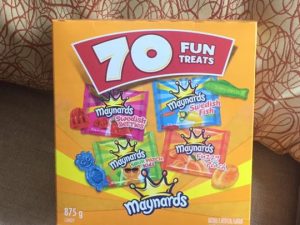 « We told the children to take what they needed. When we unpacked things we found this samurai sword. (…) Our 10 year old son thought we might need it lol! »
Angeli Dela Cruz-Dollete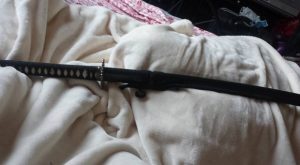 « I couldn't let Raj Binder watch the place burn. I also brought two doggies and my Star Trek Next Generation signed plaque. No stockings, no toiletries ... »
Amy Goodwin.