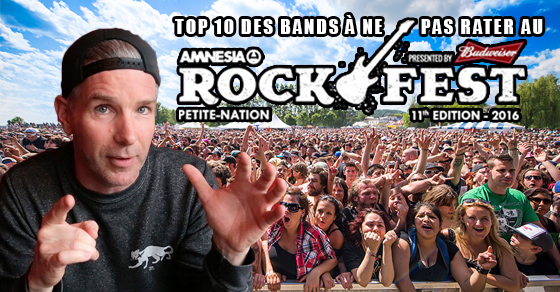 Rej Laplanche suggests 10 groups not to be missed at Rockfest + He has a pair of tickets drawn
Le rock fest is approaching, and it's time to listen to the band's albums to prepare well for the festival. I asked my top bro Rej Laplanche to make a top 10 groups not to be missed during the next edition which takes place from June 23 to 26. In addition to explaining the bands to see, Rej decided to give his fans a pair of tickets. You have all the details in the capsule so you can have a chance to win them! It's still very cool, I really enjoyed shooting this capsule. In addition, I took the opportunity to put a song by my brother Jocelyn Pelichet aka GARÇON in the capsule. If you want to hear the version with the lyrics, I invite you to follow this link.
More information on Rockfest, I invite you to visit their website.
You still have time to get tickets to Rockfest. Over 85% of all passes are sold, you need to hurry a bit though.