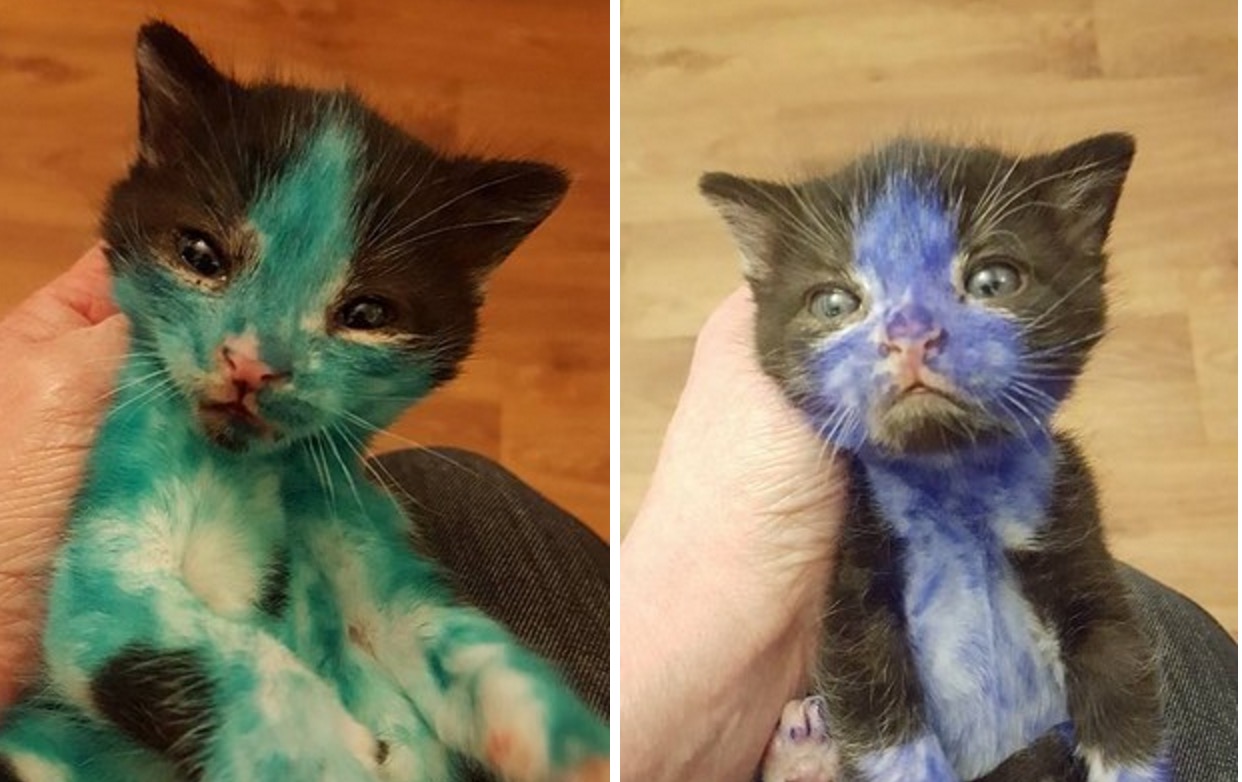 2 kittens found in poor condition and dyed with permanent ink
The volunteers at the Bradford Cat Shelter in England never knew they would see this. The police brought them two kittens last Monday that were dyed with permanent ink. As soon as the police found the kittens at a home in West Yorkshire, they brought them directly to the shelter for treatment. Katie Jane, one of the volunteers, wrote on Facebook that this situation is "an act of terrible cruelty."
With the help of a poison control center, the people at the shelter were able to save the young cats. It took several baths and 36 hours of treatment. Officials at the shelter have claimed the two cats are now in great shape and that all is well for them.