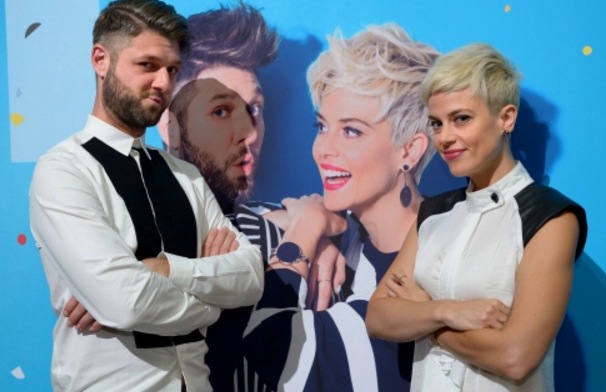 Claudine Prévost, the former co-host of Pierre Lapointe, reacts to the fiery remarks he made at TLMEP
Claudine Prevost, who was the co-host of the show Pop Stereo with Pierre Lapointe, reacted about the latter during his appearance on the show Everyone speaks on his page Facebook. It also follows the reaction of the vice-president of Radio-Canada, sir Louis Lalande.
To journalists and spectators who wondered why I had not reacted following the exit of my friend and colleague Pierre Lapointe to Tout Le Monde En Parle, I wanted to offer a few explanations. I returned from a trip abroad on Monday evening and as my schedule for the next few days will not allow me to respond to requests for individual interviews, I have chosen to write you these few words.

I had great pleasure in co-hosting Stéréo Pop with Pierre and I am convinced that we would have had the chance to offer a multitude of faces and talents if the show had been able to evolve over several seasons, as Radio-Canada also wished. . The adventure was obviously too short, but we still had the privilege of presenting an exploding and colorful musical show at prime time. I am aware that novelty in television should be offered on various proposals which are presented to the public over a minimum period of transition ... which Radio-Canada, as broadcaster and working partner, agreed to do with us in the development and the progress of this show. I sincerely hope that other similar projects will emerge and that they will be able to offer a platform of choice to the incredible artists who animate our cultural landscape.

I share the idea that we should present on our screens a diversity of artists, who meet criteria other than popularity and that the Crown Corporation is the ideal place to do so. I fundamentally believe in the need to renew oneself and to give an important place to the next generation in our culture. I have been working as a radio and television host for 20 years now and have always been keen to support new ideas and new talents and I will continue to work in this direction.