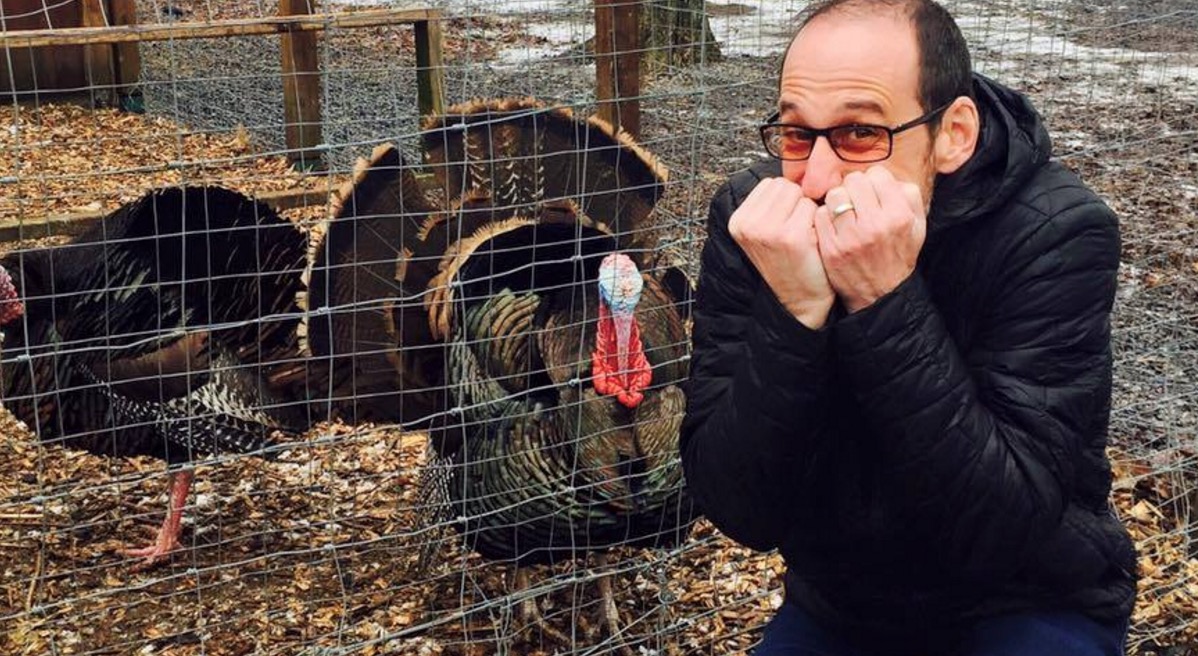 Dominic Arpin is accused of cyber bully following this post
My friend Dominic arpin finds himself in a controversy over a humorous post he made on Facebook. The popular Vlog and Morning Energy host uploaded a photo where he can be seen near a turkey. He was referring to the ultra comical video of Celine Poulin who had a visit from a wild turkey.
Surprisingly, a few internet users accused Dominic of cyberbullying / harassment. Frankly, I think it's too much to accuse him like this.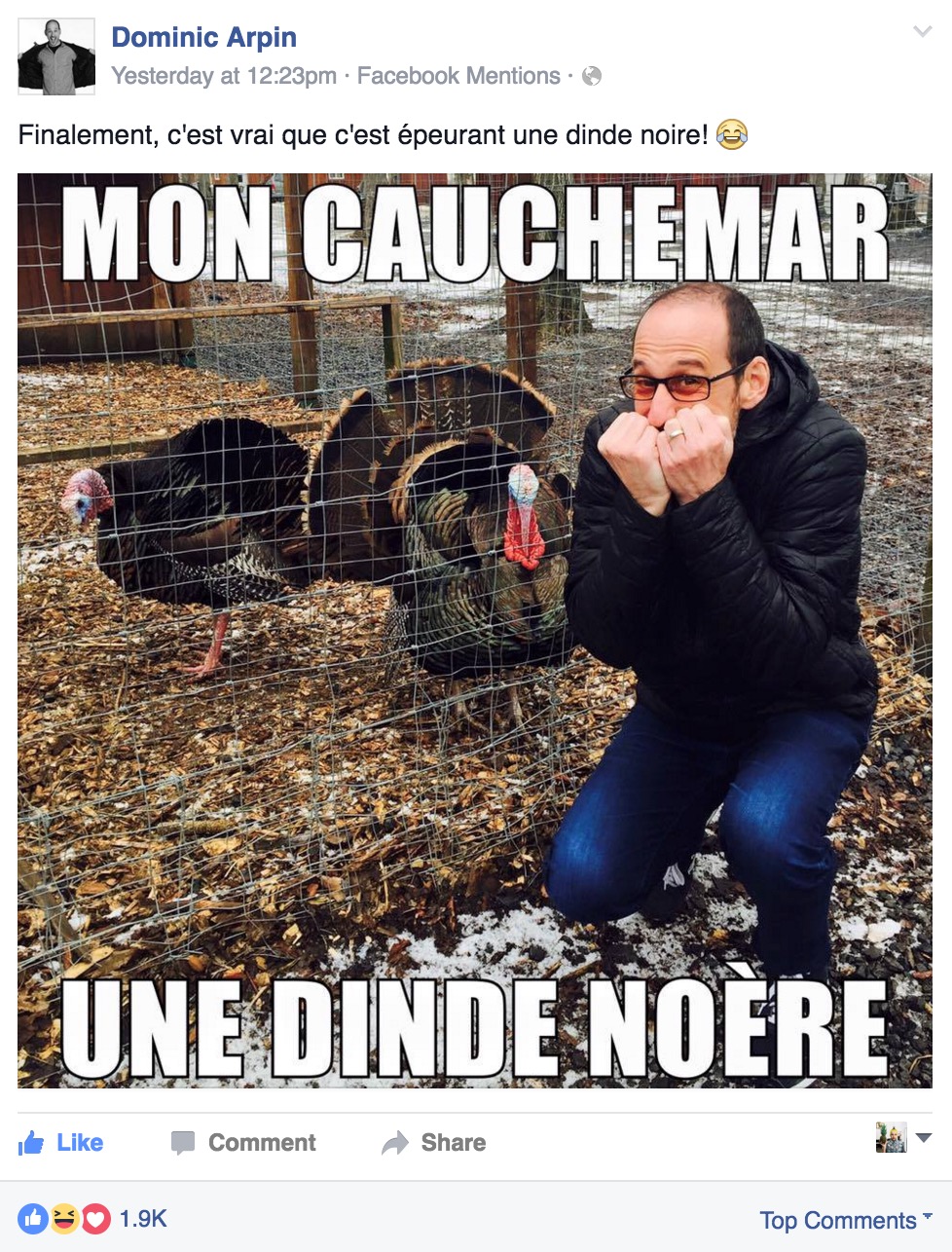 Here is the most frustrated of the frustrated in the comments:

The comedian Maxim Martin has raised milk on this subject during his column: