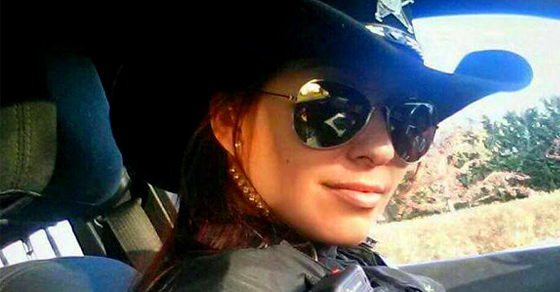 The comments under the photo of this Châteauguay policewoman are discouraging
The Chateauguay police have just opened an investigation into this famous photo where we can see a Chateauguay officer in uniform in her patrol car. Cowboy hat, sunglasses, sheriff's star and city crest… this photo was taken a year and a half ago and the goal was to display his colors through pressure tactics. This cliché is circulating everywhere on social networks and is even found on several American sites. This is the site Daily Police who brought out this photo.
Inspector Yanick Dufour, of the Chateauguay police, affirms "We have decided to open an investigation to determine whether there has been a breach of the City's ethical and disciplinary directives". He adds that the police are not allowed to take pictures of themselves on duty and publish them on social networks "It can constitute a breach or a fault".
For the moment the policewoman is not suspended during the investigation. "She has a clean disciplinary file and has no breach of her file," said Inspector Yanick Dufour. Several declining comments