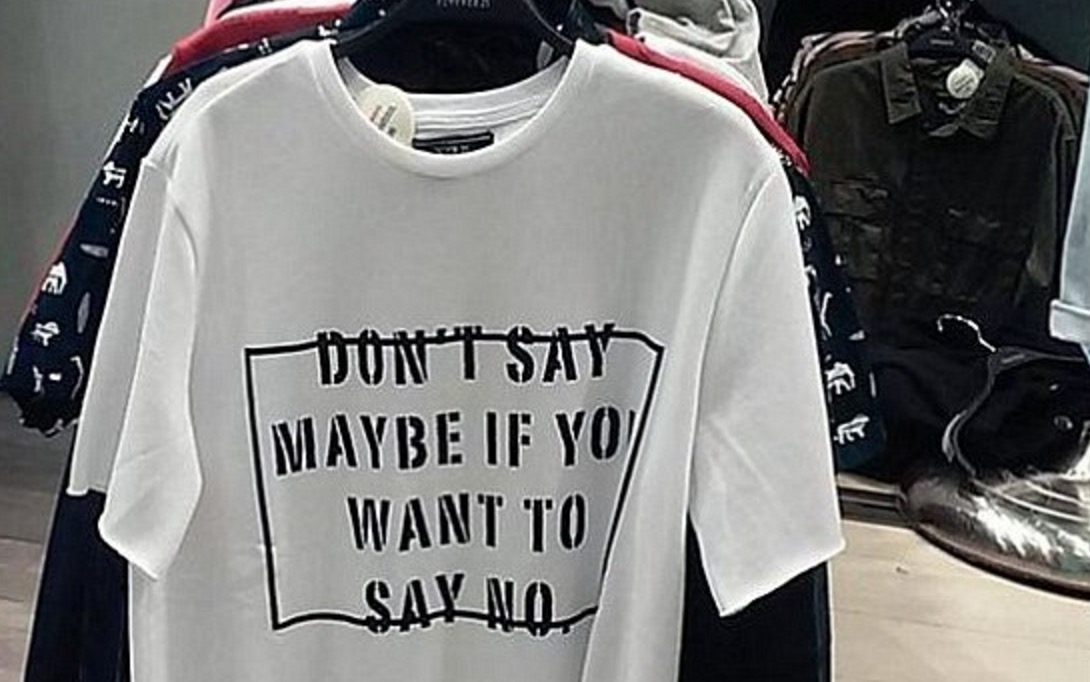 Controversy: Forever 21 stores really shouldn't be selling this product
The chain of stores Forever 21 presented new products on its website. A model of a men's t-shirt sold by the company has caused quite a stir on the web. One could read on a men's sweater: "Don't Say Maybe If You Want To Say No" (Don't say maybe if you mean no). It didn't take long before netizens accused the company of encouraging the culture of rape, or at least taking advantage of it to make sales. It should be noted that there are currently 9 Forever 21 stores in Quebec.
Internet users convinced the company because within hours of the product being online it was taken off the market. Forever 21 also apologized to people who were offended and they took customer comments very seriously. Still, some people have not forgiven the company.