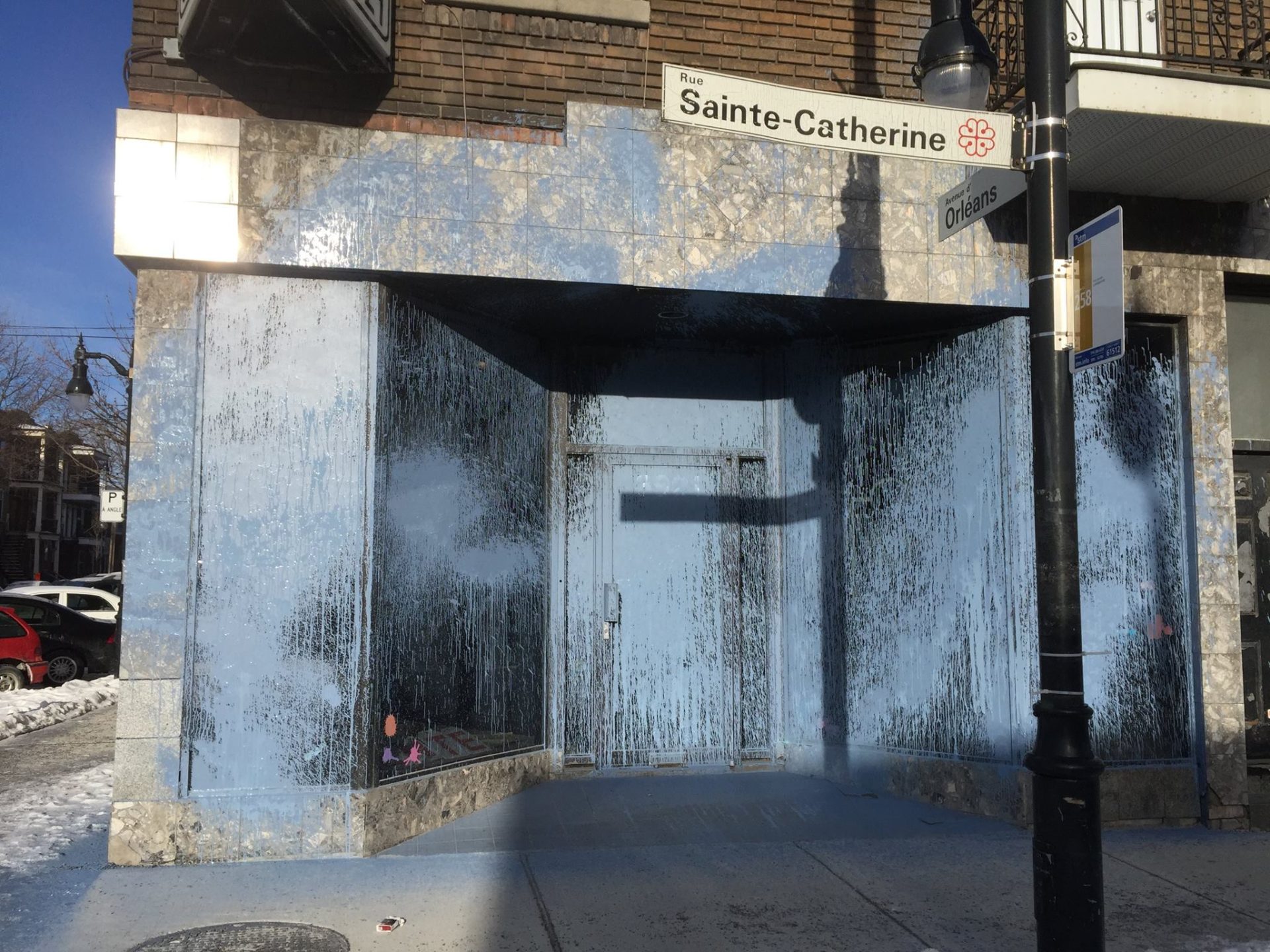 A store of a Quebec brand was vandalized last night in the Hochelaga district
We often talk about the clothing brand Electrik Kidz on the fact Petit Petit Gamin. They really make great products with great concepts. We did an article on Passe-Partout pajamas or on that style Mermaid. Their shop located in the Hochelaga district was vandalized last night. It's still sad to see that we are attacking a nice small business here for free. Here is the post they wrote on Facebook:
For you my very dear anarchist friend.

Last night, our business was the victim of vandalism.
Located on Ste-Catherine Est in Hochelaga-Maisonneuve, our little workshop-boutique that we cherish like our own baby has been completely sprayed with paint. The facade completely covered. A pro job would probably say another vandalist seeing our window.
N
e are Electrik Kidz a young company which has just celebrated its fifth anniversary. We manufacture and distribute clothes for children from 0 to 5 years old… Clothes made here in this business on the St-Catherine Est walks, with organic cotton. Cool clothes like the young families that you find in this bustling neighborhood. We hire around ten employees, including 4 who live in the neighborhood. We even live a few streets away… We give a lot for our neighborhood, we cherish it, green it, refresh it, beautify it, clean it… Why us? why Electrik Kidz?
Is ELectrik Kidz, a small local company, really a symbol of gentrification? Do you really believe that our harmless little business will increase the cost of your rents? What exactly is your goal? Redo your readings, reread Bakounie, Kropotkine, young emulators of Emma Goldman, I do not believe that the message of these emblems of libertarian anarchy, our heroes of youth to us too, is to harm one's neighbor, to destroy beauty and to attack those who work for the common good. You attack the wrong targets, you are grossly wrong.

You know what poor apprentice vigilante? We will continue to cherish our business, develop our business, beautify our street, enrich our neighborhood, make our garden bloom, collect the garbage lying on the ground etc. so that one day we will be proud of what Hochelag has become ...

Go go and destroy our neighborhood, as you want, we will always be there to rebuild something more beautiful afterwards !!!

We will not leave
The Electrik Kidz team