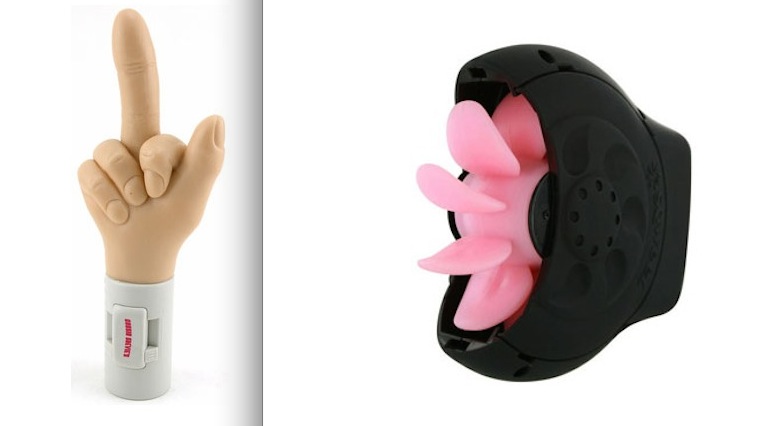 The worst sex toys! The last is the worst thing I have seen in my life!
Here are the top worst sex toys. Ok there are some in there that are a little funny, but there are also some that are completely horrible, especially the last one. I think most of the boys who read this article are going to agree with me. "Ayoye" isn't even a strong enough word…
A little light for oral sex

obama butt plug

poutine butt plug

Baby jesus butt plug

The tongue-vibrator

The King Dong: 15 inches in length and 2 inches in diameter

If the King Dong is not enough: The Cannon !!

A saddle for the washer

The others speak for themselves ...

Finally, this one is for boys… and it's the worst thing I've seen in my life !! I say no more ...