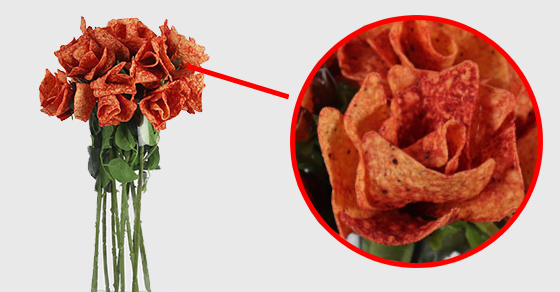 You can order a bouquet of 12 roses with Ketchup chips for free for Valentine's Day
Doritos took care of guys as a mandate for Valentine's Day this year. They decided to create a bouquet made of 12 beautiful large roses formed from Doritos ketchup flavored chips. I sincerely find the concept great, I'm a big fan of ketchup chips! It seems that each delicate petal has been carefully fixed by hand by the food stylists at Doritos. I think if you give this bouquet to a guy, it'll be like a magic love potion, he'll automatically have big hearts in his eyes for you.
From today you can order a bouquet of roses with ketchup to your boyfriend for free, from this website. The 12 ketchup roses will be delivered on Valentine's Day. This offer works in 3 Canadian cities: Montreal, Toronto and Vancouver. It seems that we must act quickly because the duration of this offer and the quantities are limited. You can order now and thus make your man say "My blonde is really the hottest»!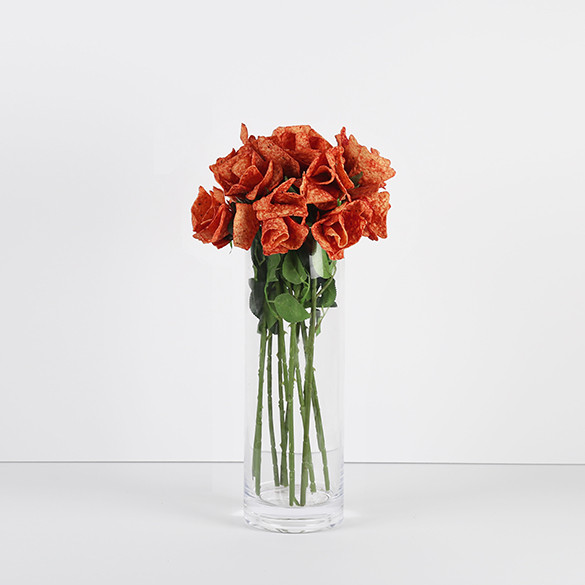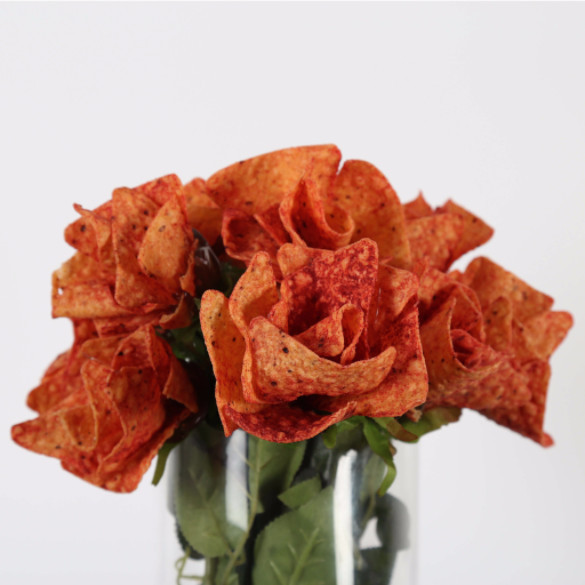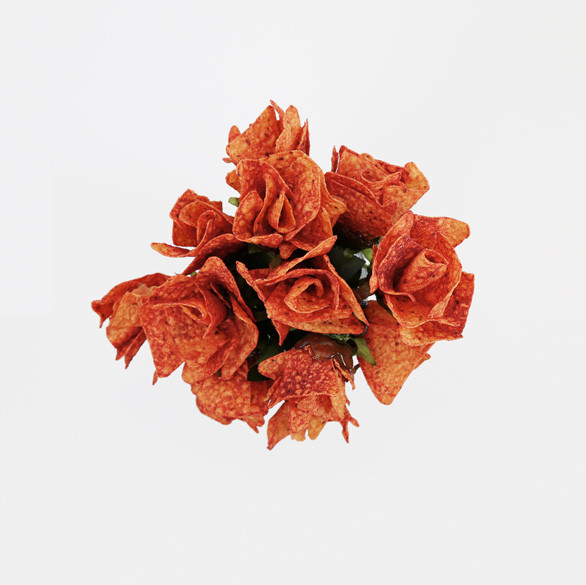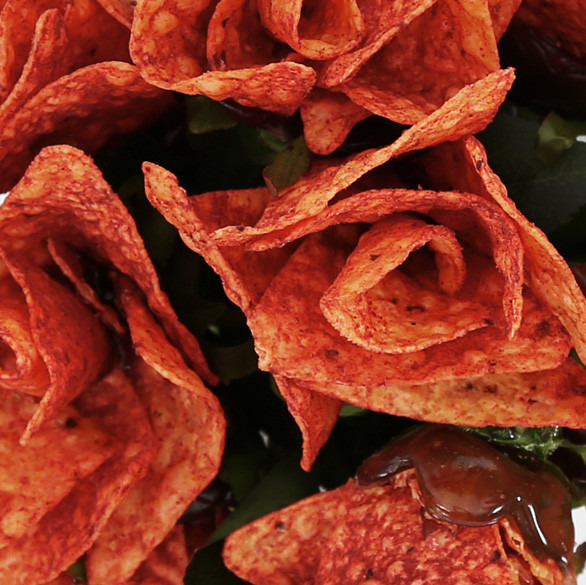 Here is how it all arrives at your place (in addition it comes with bags of crisps):